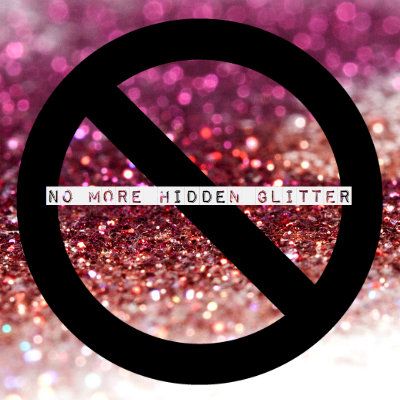 I have to get something off my chest. It's a beauty dilemma I've had to face quite a few times. It's what I call "THE GLITTER DILEMMA"

.
I don't know if when you see the title, you automatically know what I'm talking about, like we have beauty telepathy or something. But for those of you who do't know what I'm talking about, I'm here to explain.
Quite a few times, I've bought something (usually from a drugstore brand) that is marked "Matte" but when I get all excited to use it, I open that baby up and find little glitter or shimmer particles inside. If I'm not mistaken matte means the exact opposite of that.
(I'm not wrong: matte
/mat/
Adjective (of a color, paint, or surface) Dull and flat, without a shine: "matte black".)
For example, I bought a Revlon brand "matte" eyeshadow #009 called Rich Sable.
sorry for the gross pac

kaging.
I thought that it would be a really good crease definition color, but sadly, it had shimmer in it. But this isn't the only thing with hidden glitter in it. Bronzers, blushers, body creams, etc. All of which are usually NOT MARKED. I digress.
Have any of you noticed that sort of thing? Does it bother you as much as it bothers me? (Most likely not.) Comment with your thoughts.