Hey lovlies -
It's been a while! Recently for my birthday I went to the mall and finally used up a gift card to LUSH that I've had since last Christmas. I have NO clue what took me so long to finally just go and pick something up. The first time I went in I didn't actually have the certificate on hand so a lovely employee showed me (almost) everything in the store and told me exactly what everything was used for, what ingredients they used, etc. I left with a few samples to try out.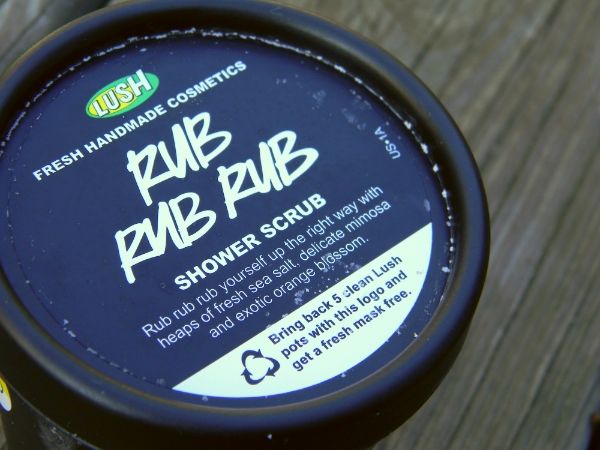 When I came back I settled on Rub Rub Rub, which is a salt scrub to exfoliate/moisturize the skin. The bright blue color is the first thing that catches your attention. The scent is a cool, somewhat citrus-y smell. I don't mind it very much, but others may find it a little off putting. As for the texture, the tiny pieces of salt used in the product aren't abrasive, but have enough exfoliating power to really smooth the skin.
I first found out about the product from Est

é

e, better known as Essie Button on the blog and YouTube front. The LUSH employee told me that she used it before she shaved to get the maximum moisture. I have always had horrible razor burn no matter what shaving cream, razor brand, or creams I used to try and prevent it. It wasn't until I used this product that it all cleared up!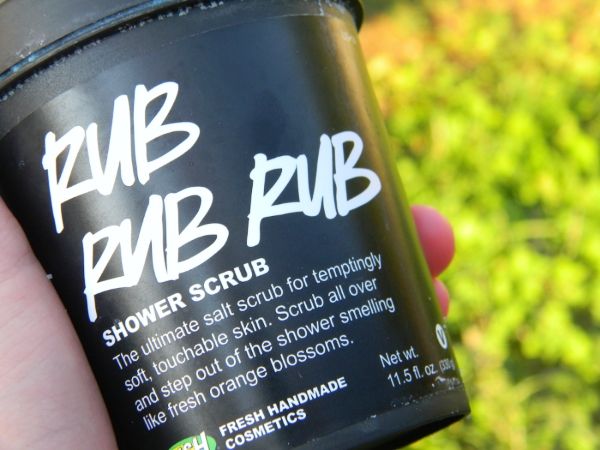 I would definitely recommend this product to anyone with razor burn or dry skin problems. Hope this review was helpful!
What LUSH products have you tried out?